Publications Directorate
The publications directorate endeavours to ensure efficient publishing of annual content and provide holistic coverage to events happening throughout the year. Furthermore, the directorate aims to build interest among the student population for literary arts, and foster talents among the student body into budding writers and designers.
To encourage a culture of free expression and literary appreciation, we serve to set up various platforms for anybody in the school to freely discuss their views and a myriad of topics in a convenient and encouraging environment.
The directorate is mainly in charge of aiding publicity of projects by the other MedSoc directorates throughout the year, and managing the MedSoc website. The directorate is also in the process of initiating new platforms for students to engage in journalism and writing through the News and Columns page of the MedSoc website.
If you'd like to write for us or be a guest writer, do not hesitate to submit your pieces to publications@medsoc.org.sg
Printed Publications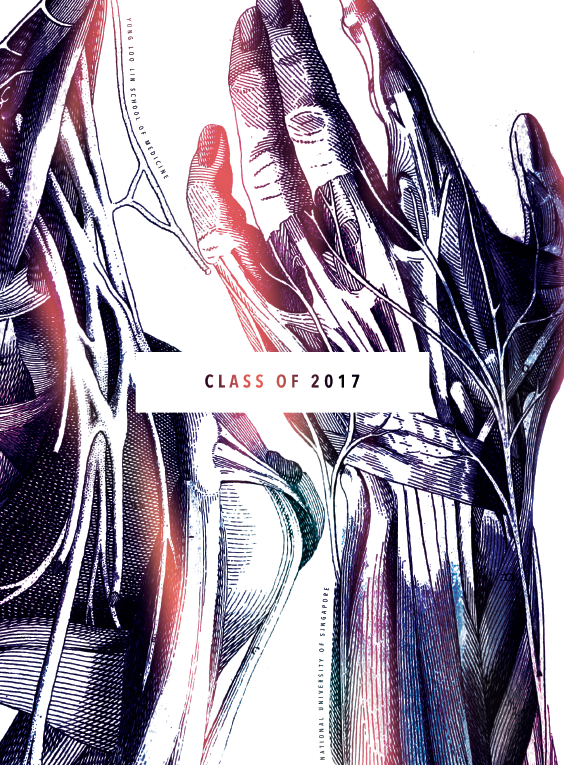 The directorate publishes three books for the student body annually:
The graduation book - A gift from the school to each years' graduating batch! It is a compilation of photos of the events they participated in every year from M1 to M5, to serve as a memento for their times in medical school to remember during their working years.
The year book - A look at the year in one book! It is a collation of writeups of every event that has happened in the past academic year, detailing new initiatives and yearly projects.
The Auricle - The publication written by the students, for the students! It is a collection of pieces written by the student population about individual interests and views. It includes other art forms such as photography and visual arts. Auricle serves as a platform for students to make their voices heard, and express their creative side.
MedSoc Website
The Publications Directorate is the team behind the maintenance of this website - providing updates and thinking of ways to create a more convenient and accessible one-stop site for information. We are looking for students who are interested in web design and simple coding to be Web Masters for the site! We'd also like to recruit student journalists, writers and editors to join the team to help make the News and Columns pages a reality!
Writing Month
The Med School Writing Month is organised every October, where students write a short piece per a weekly theme to stand a chance to win prizes. Keep updated about this exciting event at our Facebook page: www.facebook.com/medwrites2017!